Hi!
Do you know this feeling, when you have no idea what present to buy for that kind of person, who doesn't know what they want to get? I know this feeling very well and it's terrible!
Today I'm going to talk about presents. The one of the first things that pops in the head when you hear Christmas, are presents. Generally, Christmas is all about giving. So what to do when you have no idea what to give? I've combined lots of gift ideas into this post, that (fingers crossed) will help you. Let's start!
How to find that one present?
The first thing if you're looking for a gift, ask that person what are their hobbies, what they are interested in or what do they like to do. For example if they like painting, give them a set of paint brushes; or maybe they love beauty, buy them a set of their favourite cosmetics.
It's pretty easy when you know that person very well. But what if you don't know them that well or if they have no interests? Here's a list of gifts that you can get for
her
or
him
.
Present for Her!
It's pretty difficult to find a present for women, because you can't always satisfy them :D. I'm one of them so I know what I'm talking about ;). I think the best presents to buy them are beauty products. Believe me, it works everytime. And it's even better, because around Christmas every beauty brand makes a set of their cosmetics, which is pretty cool. Like those from the Body Shop or Bath & Body Works.
Another thing that you can buy is jewellery, like rings or necklaces. But in my opinion it's more sophisticated present, for someone you love.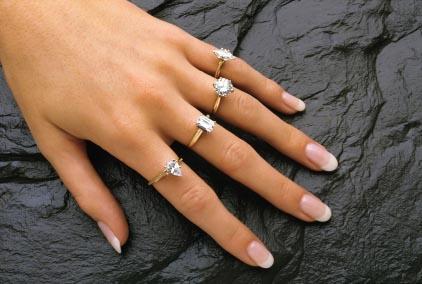 And the last present idea for
Her
is a piece of clothing. It's more tricky, because you have to know the size and think if she would like it. On the other hand you can buy an accessory like a hut, scarf and even gloves.
Present for Him!
Oh, to be honest I don't really like to buy presents for men, because THEY are usually the ones that don't say what they want. The best example is my Dad, who every single year says that he doesn't want anything or just doesn't know. Fortunatelly I always figure out what to buy.
For
Him
I would usually go for accessories. It doesn't sound very appealing, but trust me. Wallets, ties, scarves, hats, and especially watches are great ideas.
Also a good gift idea are perfumes. It's easier to buy a bottle of perfumes for him than for her. Because, at least in my opinion, they are very similar. Of course unfortunatelly it's really expensive, but if you're not on a low budget, I'm recommending buying one. In my opinion the best perfumes make Dolce&Gabbana, Givenchy and Giorgio Armani, which are from
the highest shelf
. But if you don't want to spend this much, then I recommend Adidas and STR8.
And the last thing that you can buy are sweaters. I have to say this, but everytime I go shopping, there are much better looking sweaters in the men's section than in women's. Maybe it's because most of them are plain or very suddle, which it's difficult to find in women's section. But anyway, there's always a use for a sweater :).
Those are all of the ideas I had. But you must remember: the best present someone can get from you is the one from the heart. So you don't even have to buy a present, you can make one too. I do this almost everytime and it's a better feeling than if I buy something. So don't worry, just be thoughtful of what you give and be thankful for what you are given.
Wow, that was emotional. So be ready for tomorrow's post, because I'm going to show you how to beautifuly wrap all of these presents :).
Bye,
Kate xx